Patchouli Incense (10 cones) - Kamini
0890P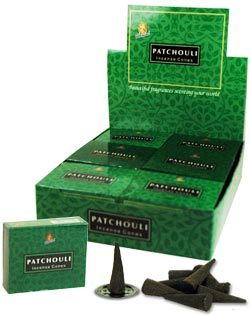 Patchouli (Pogostemon Patchouli) has been a popular frangrance since ancient times. it is an aphrodisiac that came back into vogue in the 60s and continues to be very popular.
Kamini Patchouli Cone Incense is made from the finest natural raw materials, dipped in high-quality perfumes to produce beautifully fragranced incense.
Each box contains 10 incense cones and 1 small metal cone incense holder.
Kamini Aromatics is one of the most popular incense brands throughout Europe and Australia.
Made in India