Helichrysum Essential Oil (5mL) - doTERRA
1115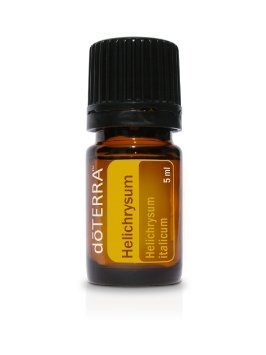 Helichrysum is one of the most precious and sought-after essential oils, traditionally used for its soothing and regenerative effects.
The rare essential oil of Helichrysum is distilled from the flower cluster of an evergreen herb.
Helichrysum improves the appearance of the skin and may help to promote a healthy metabolism.
Contains 100% pure therapeutic grade Helichrysum italicum oil.
Helichrysum Essential Oil Usage Tips
doTERRA Helichrysum Essential Oil is for aromatic, topical or dietary use.
Apply topically to reduce the appearance of blemishes and wrinkles and to promote a glowing, youthful complexion.
Massage it into the body to promote vitality and energy.
Not in stock in our store? You can order doTERRA oils to be directly shipped to you from the warehouse.
Would you like to order this at Wholesale price?
If you are likely to buy several doTERRA essential oil products, you might like to consider signing up to buy them at wholesale price (25% off).