Dragons Blood Incense (10 cones) - Kamini
0390DB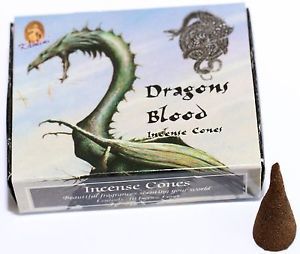 Dragon's Blood is an ancient incense used for love, protection and exorcizing negative energies. This powerful cleansing fragrance brings balance and clarity wherever used.
Kamini Dragon's Blood Cone Incense is made from the finest natural raw materials, dipped in high-quality perfumes to produce beautifully fragranced incense.
Each box contains 10 incense cones and 1 small metal cone incense holder.
Kamini Aromatics is one of the most popular incense brands throughout Europe and Australia.
Made in India