Aphrodisia Incense (10 cones) - Kamini
0890A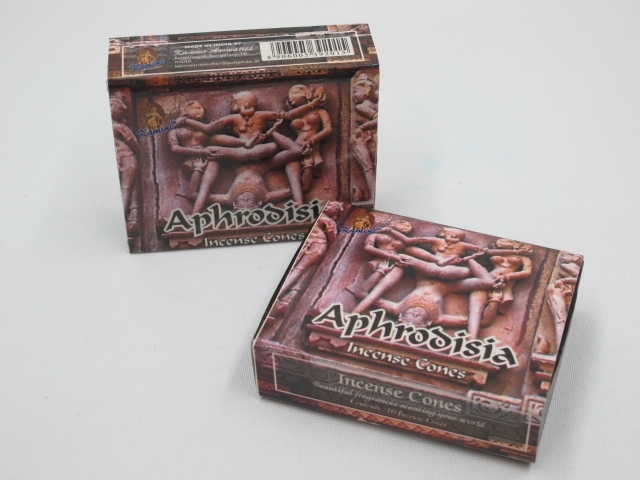 An alluring, sensual scent to awaken passion and create a romantic atmosphere. Let this warm and seductive scent inspire some love magic in your life.
Kamini Frankincense Cone Incense is made from the finest natural raw materials, dipped in high-quality perfumes to produce beautifully fragranced incense.
Each box contains 10 incense cones and 1 small metal cone incense holder.
Kamini Aromatics is one of the most popular incense brands throughout Europe and Australia.
Made in India