Grapefruit Essential Oil (15mL) - doTERRA
1033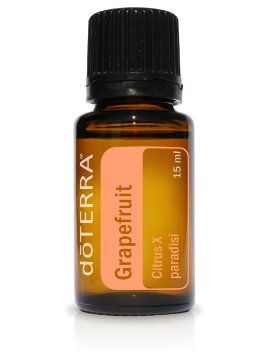 Grapefruit cleanses and purifies, is beneficial for oily skin issues, supports healthy metabolism, and helps to reduce mental and physical fatigue, while helping with sore muscles and joints.
Contains 100% pure therapeutic grade Citrus X paradisis.
For topical, internal or aromatic use.
Not in stock in our store? You can order doTERRA oils to be directly shipped to you from the warehouse.
Would you like to order this at Wholesale price?
If you are likely to buy several doTERRA essential oil products, you might like to consider signing up to buy them at wholesale price (25% off).