Cassia Essential Oil (15mL) - doTERRA
1114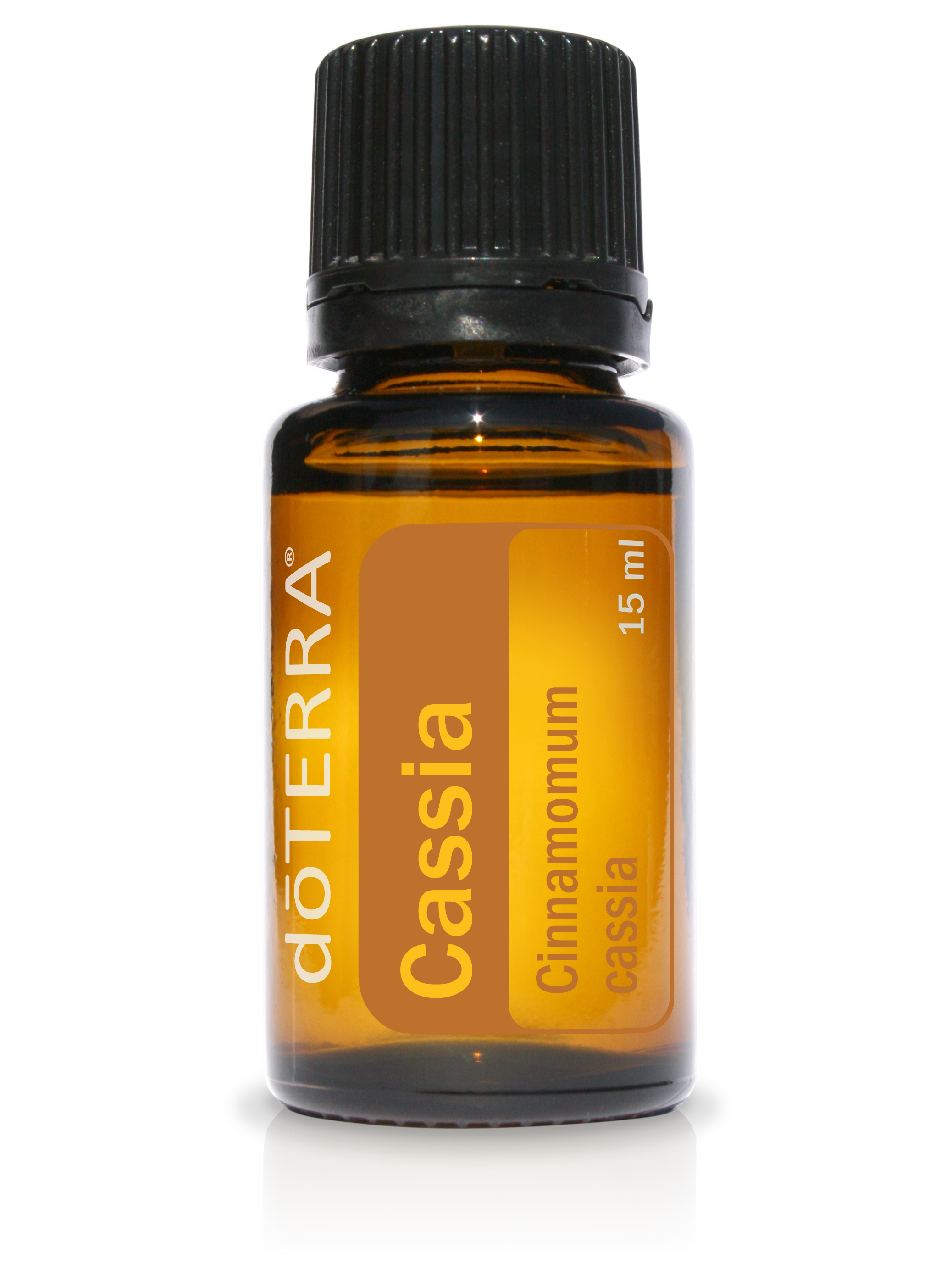 A close relative to Cinnamon, Cassia has a strong, spicy aroma that can be used in small quantities to transform any essential oil blend.
Cassia has been used for thousands of years to support a healthy lifestyle. It has a warming, uplifting aroma.
Cassia can be used in cooking either as a replacement for cinnamon in pies and breads or by itself in a myriad of entrees and desserts.
Aromatic description: warm, spicy, cinnamon.
Contains 100% pure therapeutic grade Cinnamomum cassia oil.
Cassia Essential Oil Usage Tips
doTERRA Cassia Essential Oil is for aromatic, topical or dietary use.
Take 1-2 drops internally (can be taken in a veggie capsule) to promote a healthy cardiovascular system, digestion, and for immune system support.
Diffuse for feelings of arousal.
Combine 1-2 drops along with Lemon in a glass of water to aid digestion or ward off hunger cravings.
Massage with a carrier oil such as fractionated coconut oil for a warming sensation.
Put a drop in your water when hiking to support hydration.
Cassia blends well with citrus oils or White Fir. It is also nice to diffuse with Clove and Ginger during the cooler months.
Not in stock in our store? You can order doTERRA oils to be directly shipped to you from the warehouse.
Would you like to order this at Wholesale price?
If you are likely to buy several doTERRA essential oil products, you might like to consider signing up to buy them at wholesale price (25% off).