Audio Pillow with Speakers
0738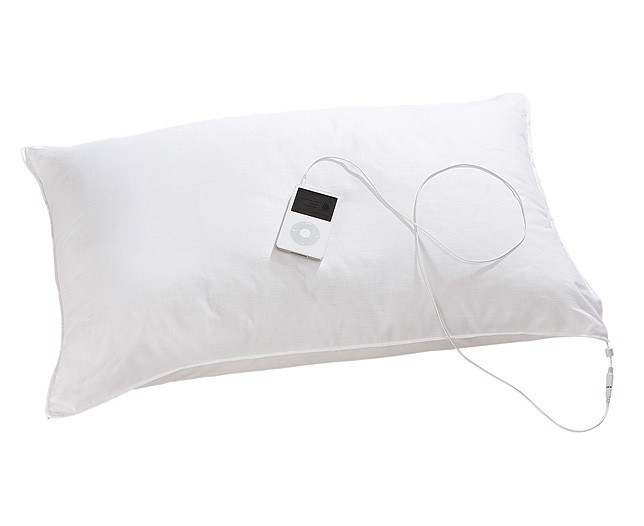 Go to sleep with music and relaxing sounds with this comfortable sound therapy music pillow with in built speakers.
Go to to sleep comfortably without the need to use uncomfortable earplugs that dig into your ears when sleeping on your side. No batteries required!
The iPillow can be connected to all types of electronic devices that have a headphone connection, including the Sound Therapy Mini player. No more uncomfortable headphones or ear buds in bed that fall out.
This quality pillow is generously filled with non-allergenic polyester and comes with a soft, 100% cotton cover. The pillow comes with two small stereo speakers built inside of the pillow.
The Audio Pillow has not been endorsed by Sound Therapy International. Adults and older children wishing to use the Audio Pillow for Sound Therapy should still do most of their listening through regular headphones.
The Audio Pillow includes:
Standard Australian size pillow (74cm L x 48cm W x 10cm H)
100% cotton cover
Non allergenic polyester filling
3.5mm jack
120mm length male to male 3.5mm stereo plug removable cable
Frequency response: up to 20kHz